T-Shirts
The Light Australia T-Shirts now available for purchase.
Made from 100% cotton, get your t-shirt to support the newspaper. One colour only - black with white logo on the front and back! Sizing available to suit the ladies and the men.
Hint....to get your sizing, please get your favourite t-shirt and lay on a flat surface. Grab the tape measure and measure from seam to seam just under the arms. Match your cm's with the chart on this page.
Pricing below includes postage.
NB AUSTRALIA ONLY - WE DO NOT SHIP INTERNATIONALLY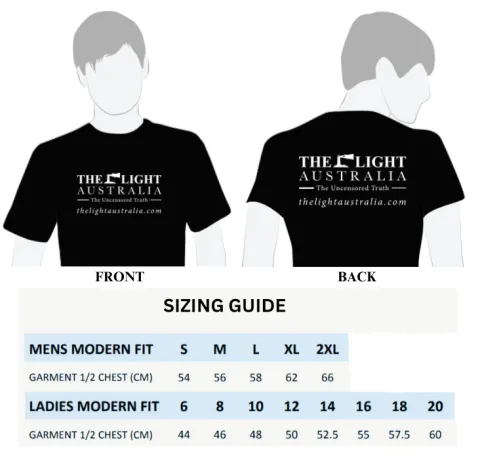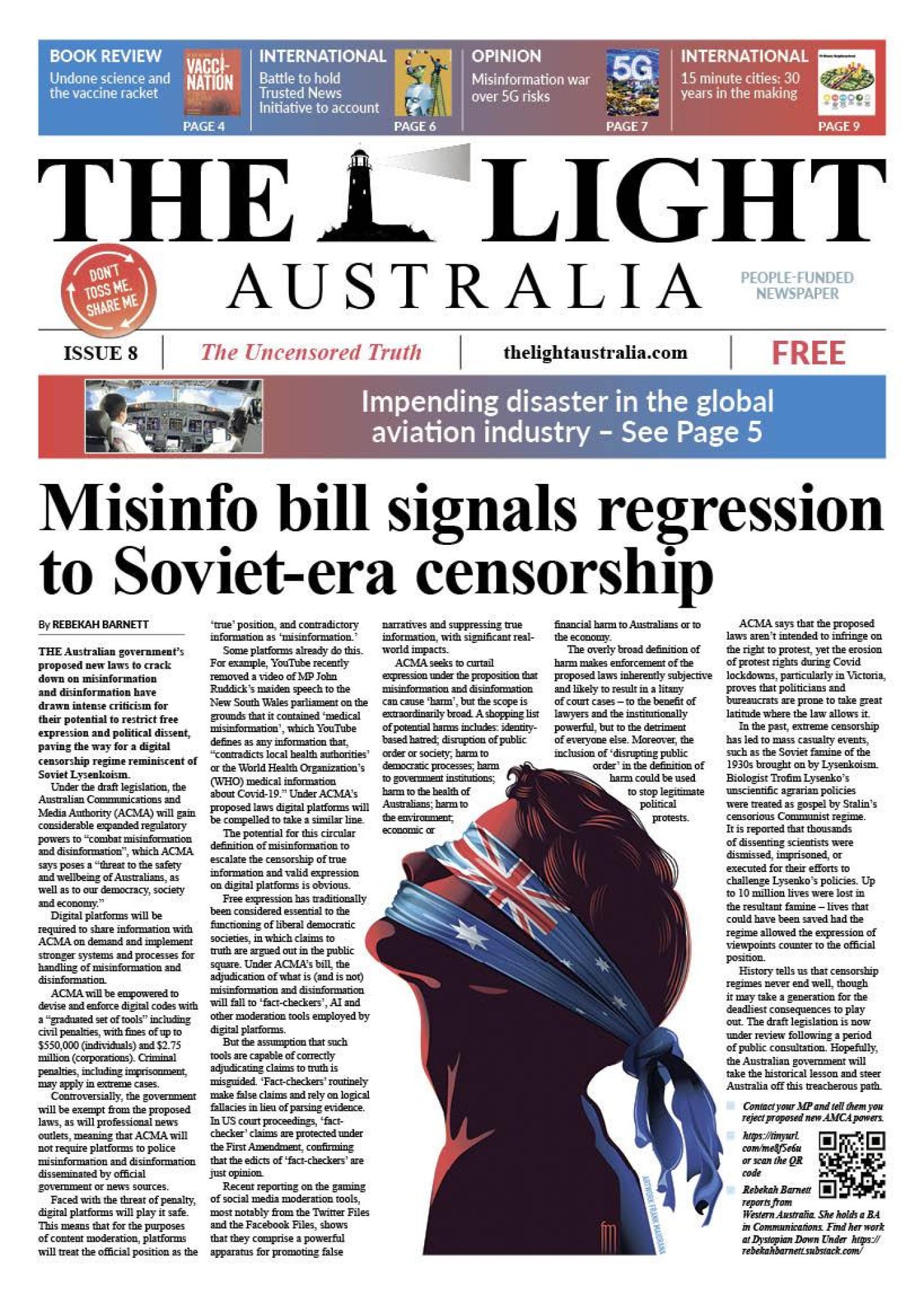 Misinformation bill signals regression to Soviet-era censorship!